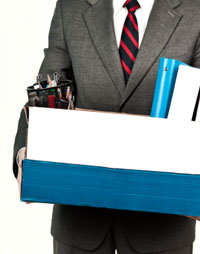 Worker Adjustment and Retraining Notification Act ("WARN Act") Claims
The purpose of the WARN Act is to provide workers opportunity and resources to find new jobs when they will lose their jobs as a result of plant closure or mass layoffs. Employees are entitled to certain advanced written notice when this occurs.
Under the federal WARN Act, written notice may be required when the employer has at least 100 employees and it lays off at least 50 employees within a 30 day period. Employers must provide the notice 60 days in advance if the closure or layoff is reasonably foreseeable. If the closure or layoff becomes reasonably foreseeable within 60 days, the employer must provide as much notice as practicable and explain the reasons for reduced notice. If the employer fails to timely provide the required written notices, affected employees may be entitled to recover up to 60 days' wages and lost benefits. Certain exceptions may apply.
If you believe that your employer has failed to timely provide notice of closure of a facility or a mass layoff, please call Mark Potashnick of Weinhaus & Potashnick at (314) 997-9150 for a free telephone consultation.
The choice of a lawyer is an important decision and should not be based solely upon advertisements.