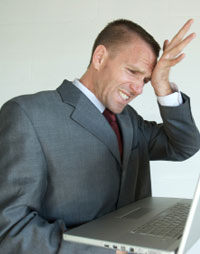 "Misclassification" Claims:
Employees may be wrongfully denied overtime pay because their employer misclassifies them as "exempt" from the federal or state wage and hour laws. Such misclassifications, whether inadvertent or willful, include errantly classifying employees as exempt supervisors, professional employees, exempt nurses, and other exempt classifications. Complex tests for coverage under the wage and hour laws and exemptions often apply. If you believe you have been denied overtime pay due to misclassification, you should consult an attorney experienced in wage and hour claims.
Misclassifications also include incorrectly deeming employees as exempt "salaried" employees, rather than protected hourly employees. Although an employer may consider an employee "salaried," that employee may still be protected by the wage and hour laws if he or she is subject to certain deductions of pay such as deducting less than one day's pay for time missed due to illnesses, injury, personal time, tardiness or discipline. Also, an employee may be protected by the wage and hour laws if he or she is not paid for any full week in which at least one day's work is performed. Again, complex tests apply in determining coverage of the wage and hour laws, therefore an experienced attorney should be consulted.
If you believe you or your co-workers have not received overtime pay because your employer has misclassified your job, please call Mark Potashnick of Weinhaus & Potashnick at (314) 997-9150 for a free telephone consultation.
The choice of a lawyer is an important decision and should not be based solely upon advertisements.