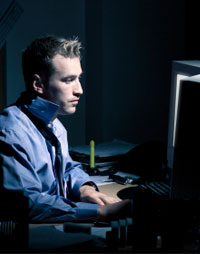 Failure to Pay Overtime:
Employees subject to the federal wage and hour law and some state laws are entitled to receive one and a half (1 ½) times their regular hourly rate for work performed in excess of forty hours per week. All time worked must be counted in calculating overtime including, but not limited to, all work activities and activities before and after a shift which are integral and indispensable to the primary work activities. Thus, activities before assigned shifts, such as logging on to computer systems and programs or dressing in required clothing or protective gear are counted in determining whether the employee is entitled to overtime wages. Policies and contracts to the contrary may be ineffective.
Another reason for failing to pay overtime wages may be misclassification of jobs as exempt from the federal or state wage and hour laws. This may be the result of wrongful application of the complex tests prescribed under applicable laws or regulations or failure to consider deductions from pay. Complex tests for coverage under the wage and hour laws and exemptions often apply. If you believe you have been denied overtime pay due to misclassification, you should consult an attorney experienced in wage and hour claims.
If you believe you or your co-workers have not fully been paid overtime wages, please call Mark Potashnick of Weinhaus & Potashnick at (314) 997-9150 for a free telephone consultation.
The choice of a lawyer is an important decision and should not be based solely upon advertisements.