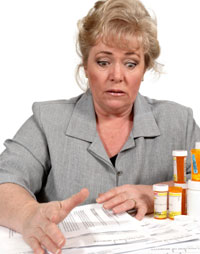 Denial of Health Insurance to the Disabled, Retired or Other Groups
Employee benefits plans are prohibited from eliminating benefits which have "vested." Such benefits may vest according to the terms of written employee benefit plan documents. When plan documents are ambiguous or contain promises of benefits which conflict with other terms of the plan, evidence outside the plan documents may be considered by a court in determining vesting. Such evidence may include verbal or written statements by plan representatives. Employee benefit plans may eliminate vested benefits without considering the plan's own written requirements or past promises of benefits. Benefits may be unlawfully eliminated for groups of plan participants such as the disabled and retired.
If you believe your employee benefit plan has wrongfully eliminated benefits to the disabled or the retired, please call Mark Potashnick of Weinhaus & Potashnick at (314) 997-9150 for a free telephone consultation.